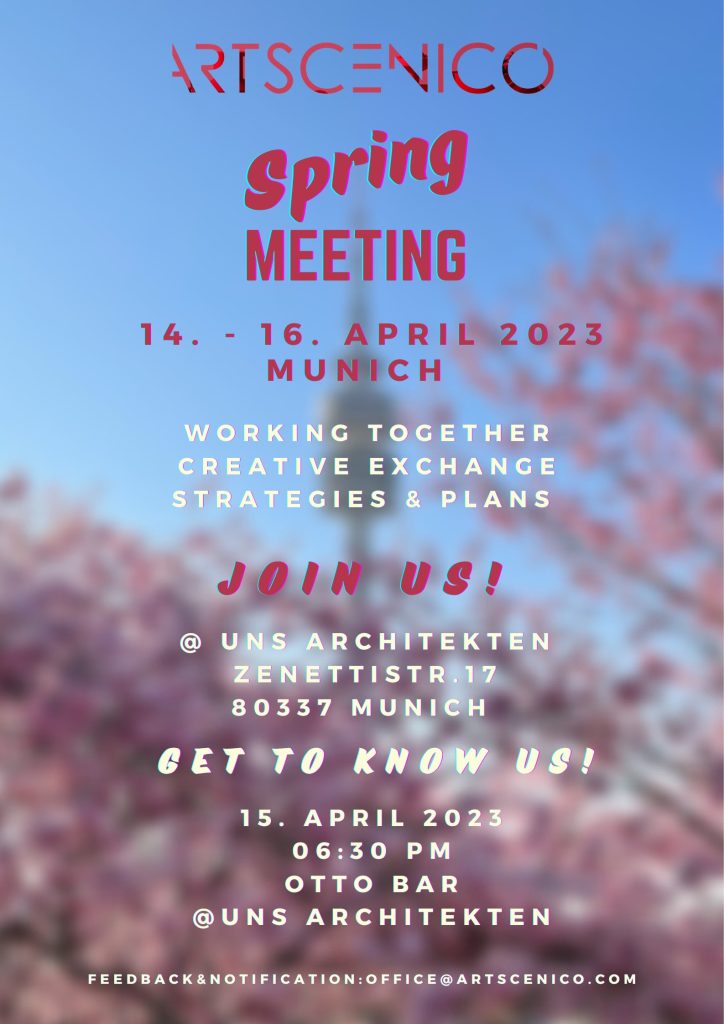 We're having a meeting in Munich and would be happy for you to join!
From 14. – 16. April we're working, discussing, sharing ideas and strategies for ARTSCENICO, members & friends.
You'll find us at
uns Architekten
Zenettistraße 17
in 80337 Munich
where we'll also have an after-work session at the OTTO BAR.
Be there! – 15.04.2023 – 06:30pm
Shoot us an email, if you want to notify your visit or want to know more!