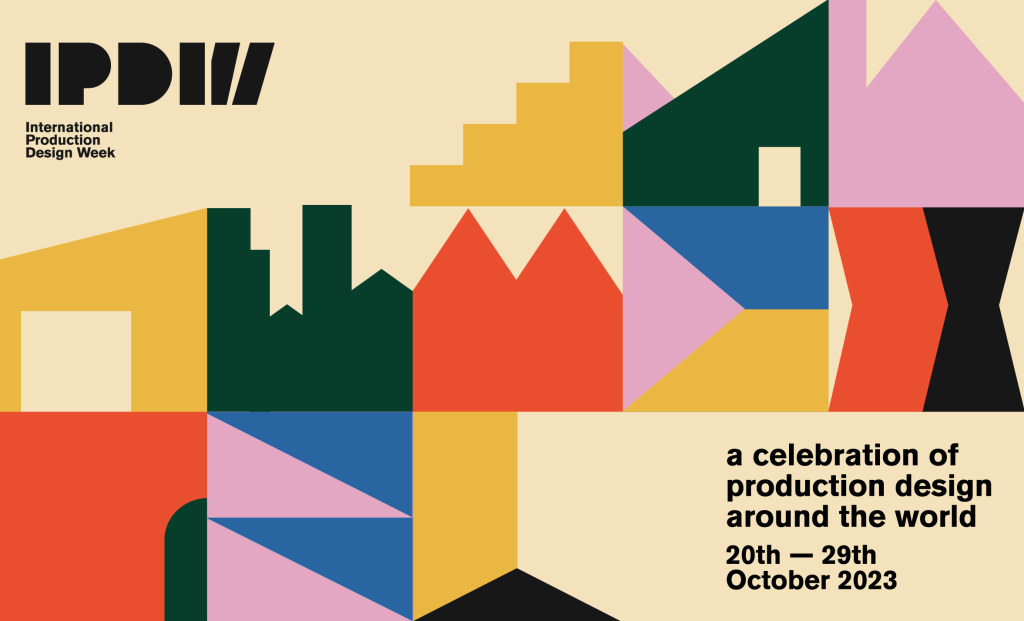 It's not even summer and we're already looking forward to autumn…
From 20th to 29th October the Production Designers Collective presents the International Production Design Week – and we're part of it!
International Production Design Week will be an opportunity to shine a light on the craft and its practitioners. The week will feature a diverse program of in-person and virtual events including panels, workshops, masterclasses, screenings, meetups and receptions. The program is open to filmmakers, industry collaborators, and the general public.
Events will focus on themes of Creativity, Research and Inspiration, Sustainable Design Methods, Digital Tools and Emerging Technologies, Collaboration, Leadership, Mentorship, Representation and Inclusion.
Production Designer Inbal Weinberg (Three Billboards Outside Ebbing, Missouri)–the founder of the collective along with Kalina Ivanov (Lovecraft Country)–stated that " International Production Design Week will be a an opportunity to highlight the immense creative work done by production designers behind the scenes, and their essential contribution to telling stories on screen".
(IPDW_Press_Release_June 1st, 2023)
Follow them on Instagram or find answers to press related questions via email!
If you're interested in more news, shoot us an email!