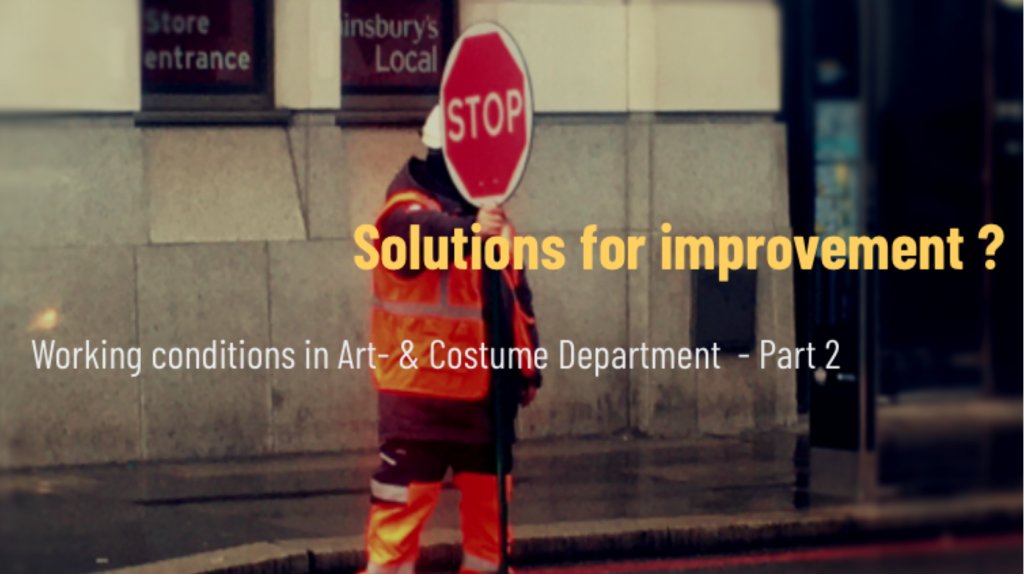 OJF#2. : Sat 23.04.2022 CET
We are pleased to invite you to our Online-Jour Fixe #2 with a second-round on the topic:
Working conditions in Art- & Costume Department in Europe
Due to its importance, we'd like to offer the stage and hear some more voices from different countries than last time. On OJF#2 we want to focus our discussions more around team constellations for respective projects in relation to prep times and working hours, as well as overtime.
In so-called "lightning talks" representatives from different countries will tell us about their experiences to allow a general overview of their national working conditions. After that, we'll open the discussion to all attendants and really look forward to your richly diverse contributions.
We hope that many interested people will take the time to participate in stimulating and inspiring conversations. We hope to meet many of you there!
Saturday 23.04.2022 at 4:00 pm CET
Registration is open until 22.04.2022, 5:00 pm CET
The event is reserved for the members of the ARTSCENICO member organizations.
If you have any questions please contact us here: ojf@nullartscenico.com