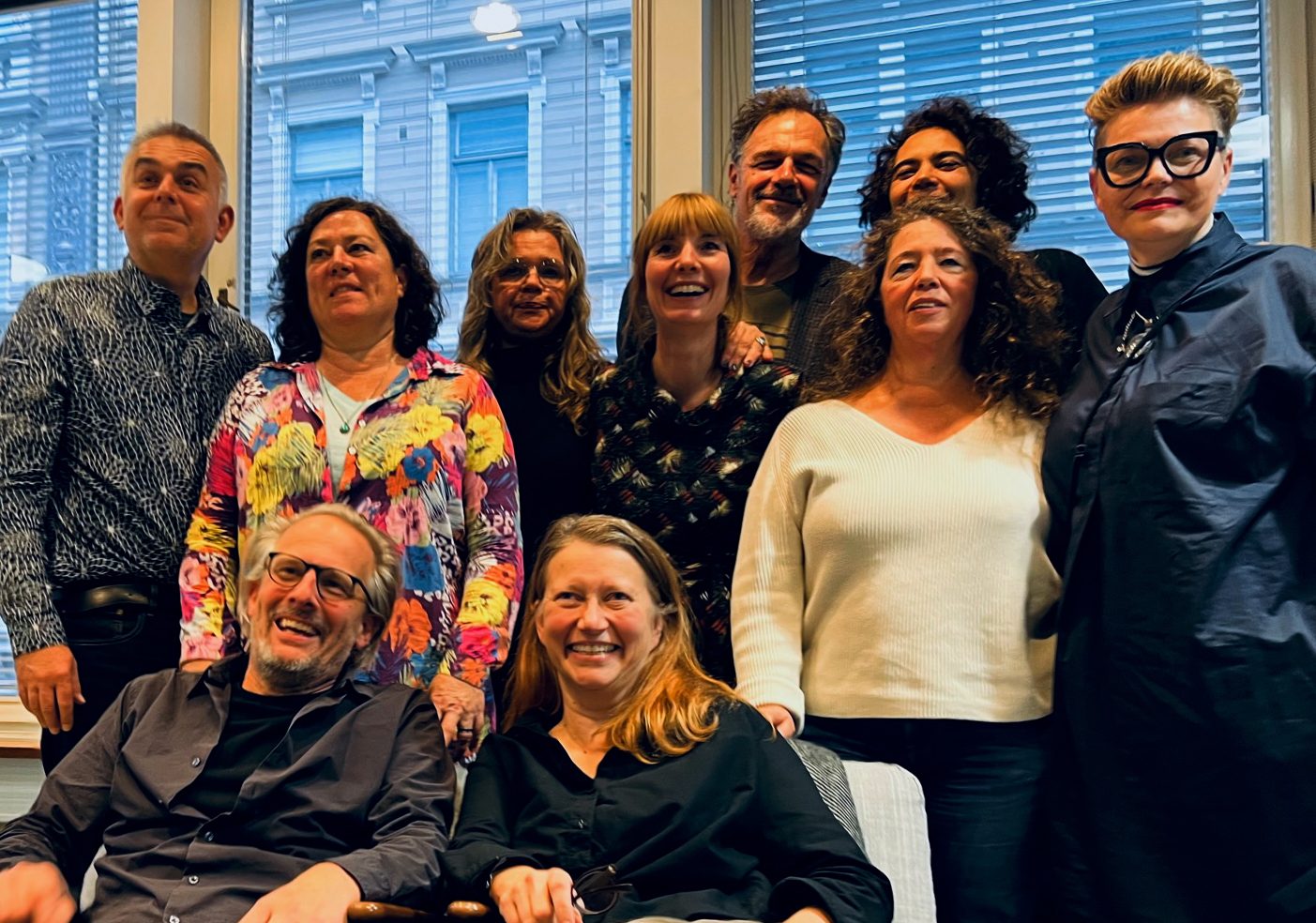 The General Assembly 2023 in Helsinki is over and we're happy to announce: that a new board was successfully elected. With now 10 board members we're better prepared than ever, to work on ARTSCENICO's projects and to represent our members' interests.
Maximilian Lange was reelected as President and welcomed Päivi Kettunen from Teme LP (Finland) as the Vice President. Olivier Meidinger (ADC/FR & VSK/DE) and Laurent Tesseyre (MAD/FR) were confirmed in office as well, they will be supported by Laure Lepelley-Monbillard from ADC, France. The new Secretary Zita Pichler (A.S.C./IT) will be accompagnied by Stéphanie Bertrand-Carussi (ADC/FR).
A very warm welcome went out to 3 new faces on the board: Anna Karttunen (TEME LP/FI), Margriet Procee (ACM/NL), and Cara Maeno (VdRSD/DE) – but you might know Cara already because she oversees ARTSCENICO's Instagram since its first launch 2 years ago.
We're grateful to Kirsi Manninen, who organized the three days full of inspiring events and interesting teachings. Teme LP let us use their office for our GA, for which we're of course very thankful as well.
We're sending out a press release. Find it here in full.
But because pictures say more, than words ever will, we're just going to give you at least a small glimpse of what we experienced over the first weekend of November in beautiful and impressive Helsinki.