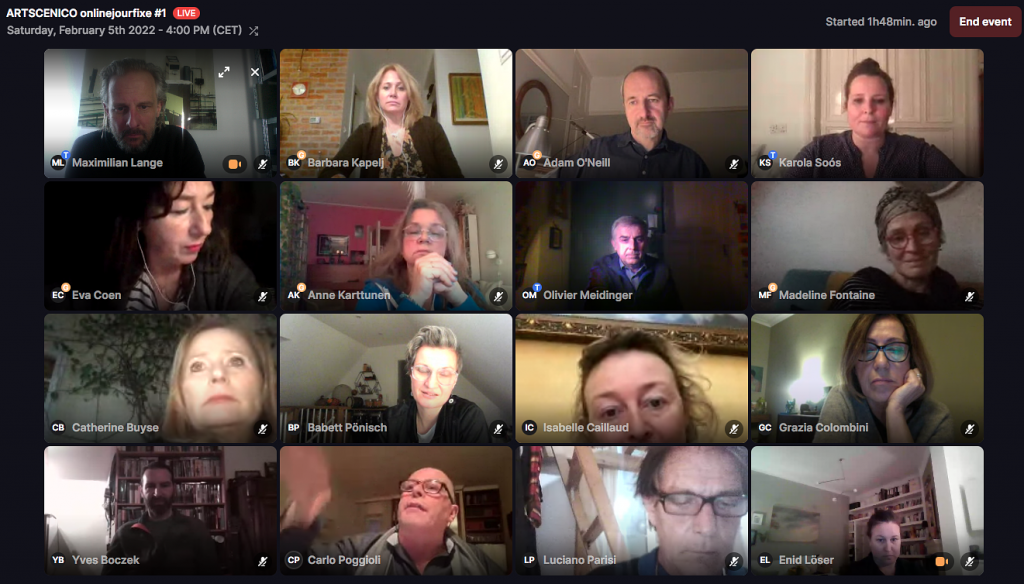 At the first weekend of February, we had the pleasure to hold our first Online Jour Fix.
It was a pleasure to welcome so many participants.
Thanks to our wonderful guests Anne Karttunen, Finland, Teme LP, Production Design,Madeline Fontaine, France, AFCCA Costume Design, Eva Coen, Italy, ASCI, Costume Design, Barbara Kapelj, Slovenia, SKOM, Production Design, Ana Lopez, Spain, AAPEE, Costume Design, Adam O'Neill, UK, BFDG, Production Design we got a diverse overview of the different working conditions in each country. Many thanks as well to Olivier Meidinger's wonderful presentation!
In the next meeting, we want to deepen the topic "working conditions and possibilities for improvement". A date will be announced soon. We hope that this series of talks will continue to be so popular. You are not alone out there- let's talk to each other.
Thank you to the OJF -Team for its unstoppable energy for this project!